Philosophy
Our philosophy is inspired by the schools of Reggio Emilia, Italy, which were founded by Loris Malaguzzi with the galvanising support of the community and local municipalities after the 2nd World War.  Their philosophy and approach to teaching young children was underpinned by their 'image of the child as a strong, highly competent, creative and resilient being, capable of making a difference to the world they live in'.
We have embraced this strong image of the child and see children as active citizens of their world who, through creative and intellectual engagement with others, are able to share their knowledge and theories to make informed decisions, shaping the learning and future directions of our work together.  We see children as critical thinkers and active constructors of knowledge, building dispositions, qualities, skills and values for lifelong learning.
We understand that children learn in many different ways: they are experimenters, scientists, researchers, artists, collaborators, explorers, observers, and more.  We recognise that they express themselves and their thoughts in many forms besides speech.  We value and encourage all of their learning styles, processes and theories in their quest to make sense of their world.
We believe that education is a right for all children and, as such, is the responsibility of our entire community.  Education is an opportunity for growth, wonder, creativity and knowledge, building possibilities that did not exist before.  It is a resource for learning to live together; it is a meeting place where freedom of thought and respect for others is practiced and where the value of empathy, understanding and inclusiveness is always present.
Our preschool teachers are co-constructors in learning, posing questions to create wonderment, researching with children, and facilitating projects.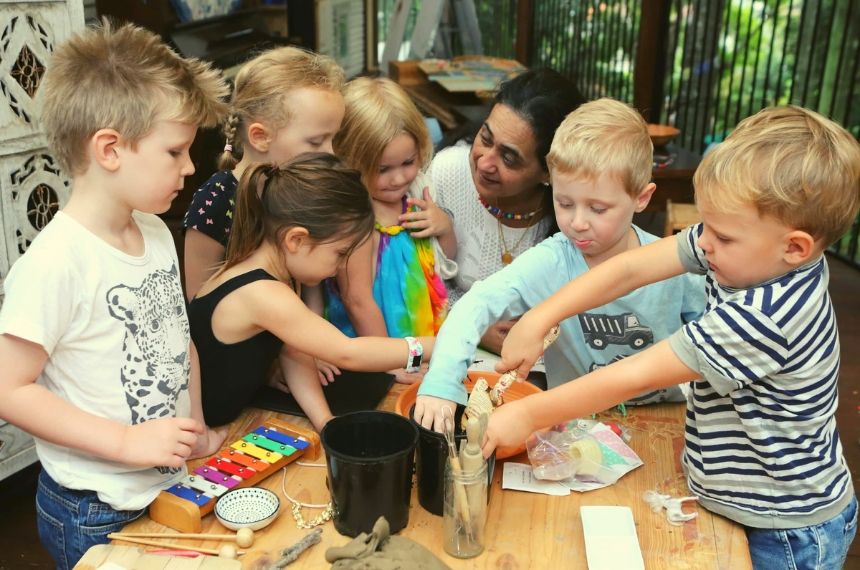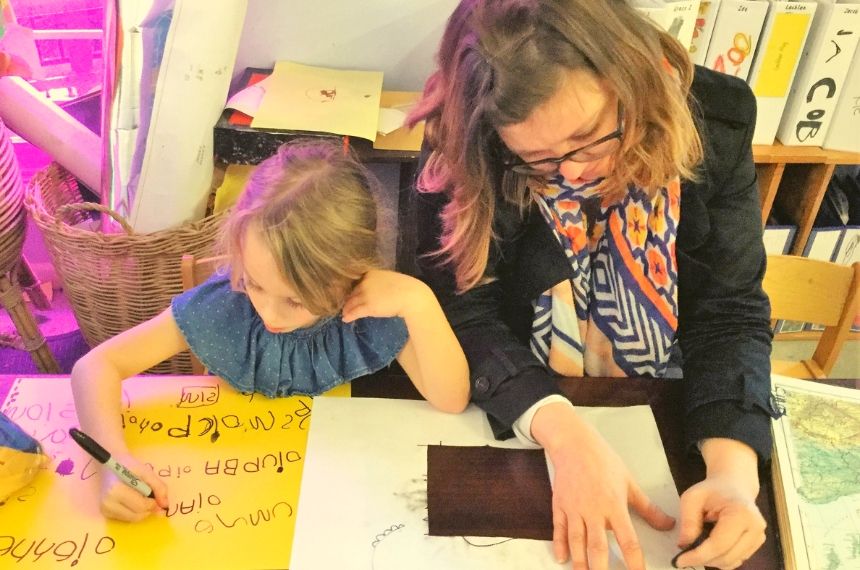 Our children, teachers and families are integral in the planning and processes involved in learning together through  creative thinking and creative expression.
Relationships are at the heart of the preschool.  Relationships with others, with place and with materials build the foundations that support living a confident, joyful life. Our environment plays an important role in helping children build these relationships.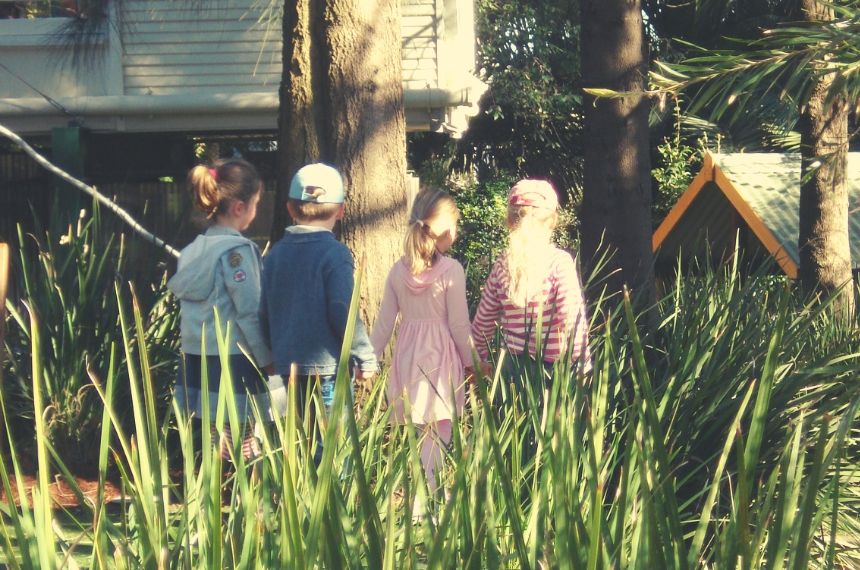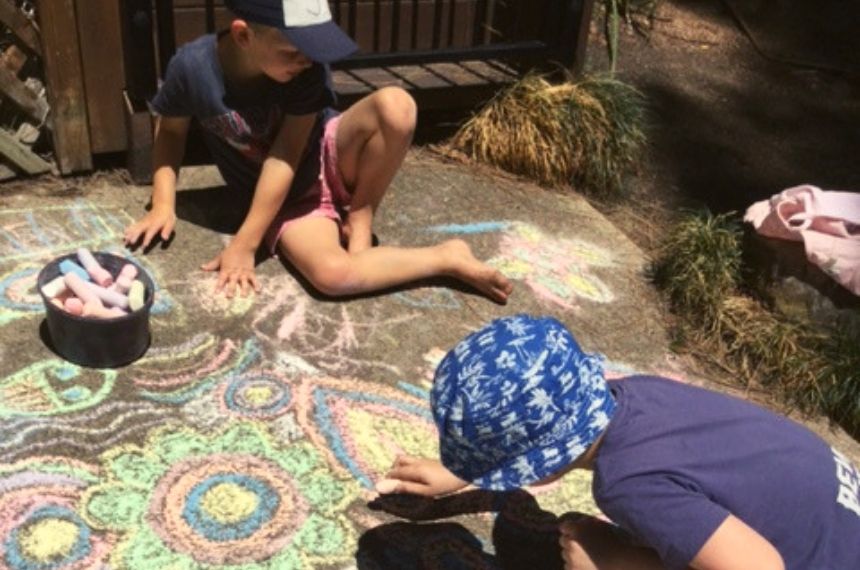 We offer children multiple creative languages, recognising that a child's language is not limited to speech but that they have a 'hundred languages', or forms of expression such as graphic mark making, narrative drawing, sculptural arrangements, music, dance and movement, through which they can communicate and learn. We value time as an essential part of a child's experience, bringing focus, depth and thoughtfulness to their explorations.